The World Health Organization (WHO) has announced a scheme to lower the "overly expensive" price of insulin.
The UN agency wants other drug companies to produce generic versions of insulin, which it will then test.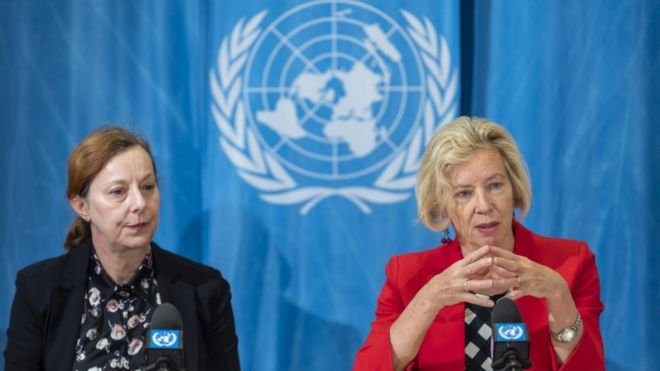 The two-year project was announced in Geneva (Copyright EPA)
The re­spon­si­bil­i­ty for care and pro­tec­tion for ba­bies with mi­cro­cephaly should be in the state's hands since Gov­ern­ment was late in re­spond­ing to prepa­ra­tions for last year's Zi­ka mos­qui­to epi­dem­ic and ba­bies with Mi­cro­cephaly were lat­er born, says UNC MP Dr Tim Gopeesingh.
Gopeesingh was speak­ing in yes­ter­day's 2020 Bud­get de­bate in the Low­er House.
Mi­cro­cephaly, a con­di­tion where a ba­by's head is small­er than nor­mal, is caused by the Zi­ka virus among oth­er con­di­tions.
The Di­a­betes As­so­ci­a­tion of T&T (DATT) will be train­ing teach­ers to as­sist chil­dren with di­a­betes.
The an­nounce­ment was made by pres­i­dent of DATT An­drew Dhanoo when the or­gan­i­sa­tion opened a va­ca­tion camp for young peo­ple with di­a­betes at the Cen­tral In­door Sport­ing Are­na, Ch­agua­nas, yes­ter­day.
Pages